Glance of the portable health kiosk
Mobile health kiosk is integrated with vital signs, mental health and multiple chronic diseases examinations, it stores all the examination results automatically, the data can be shared with hospital information system, or other healthcare platform, the patients could receive the report via email.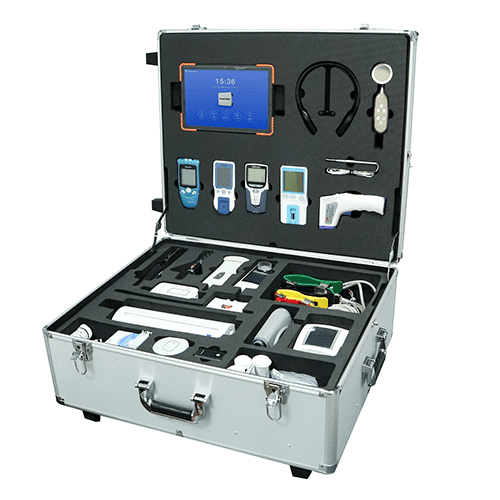 Basic functions:
Blood pressure
Temperature
SPO2(Blood oxygen)
Waist Hip Ruller
Urine rountine
Hemoglobin
Spirometer
Psychological assessment
SDK is provided
56mm thermal printer(Option 1)
A4 thermal printer(Option 2)
All data is automatic upload, no need manual input
Mobile clinics health checkup kiosk is a tool for primary health screenings, it includes vital signs, chronic diseases, such as glucose & uric acid tests, urine test(11 or 14 items), mental health, otolarynscope, stethoscope, ultrasound scan etc.
The health checkup data can be sent to cloud to connect with Electronic Medical Record, and for other big data analysis, such as local public health monitoring, insurance companies.
The automatic data transferring and storage liberate nurses from daily routine physical work and avoid manual mistakes, or missing data due to busy and forget to fill the form, all data is recorded digitally, automatically, correctly and completely.
Functions of portable health kiosk
Vital signs
Blood test
Video- sound record
Psychological assessment
Urine routine(11 items or 14 items)
11 items
+3 items
Applications of Portable Health Kiosk
The portable health kiosk could be used in hospitals, mobile clinics, rural clinics, health providers, home visit doctors, the portable health kiosk achieves mobile screening purpose and offer biggest convenience for residence to have health check and seeing a doctor online, which will dramatically widen the areas of primary health care and can build up the chronic disease monitoring network accross the country.
The public could have convenient health checkups at any time nearby where they live or work.
People don't need to wait for too long to have the results after health checkup
All the record can be digitalized and archived in electronic medical record
All the health data can be stored as a life time record so each person could have a life time health tracking archive
The doctors can easily have diagnosis based on the health checkup results.
Patients and doctors could save lots of time and efforts on the transportation and waiting in the queue rooms.
The health checkup results can be categorized and aggregated to divide into different disease patient, so each disease's patient could be cleary calculated under age, gender, occupatioin, ethnicity, etc.
The local department of health and government could have much clearer vision about public health condition and development trend, so it could understand how to adjust and setup health and medical policies and investment for needed people.
Data type: numeric value & non-numeric value
All the results are divided into two types, numeric and non-numeric values.
Numeric values include: Height, weight, temperature, SPO2, blood pressure, glucose, uric acid, hemoglobin, lipidprotein, HbA1C.
Non-numeric values include: ECG, Sonography, otoscope, dermatoscope, Stethosocpe, psychological assessment
Log-in options:
Mobile number
Identification card
Email address
Conveniences Of Mobile Clincs Health Check Kiosk
1. 360 rotating wheels, telescopic handels, power charge socket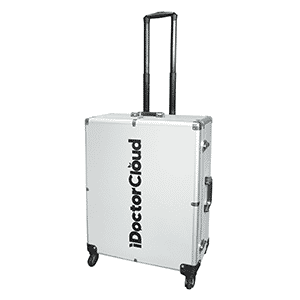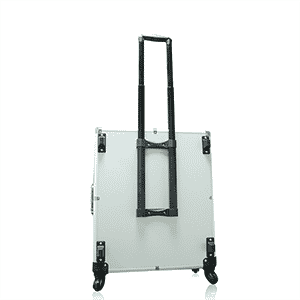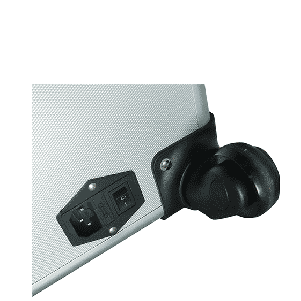 2. Wireless communication
All devices are bluetooth or WIFI connection
3. Data automation
All data is stored and transferred to server automatically
4. Psychological assessment
Zung self-rating depression scale
Self rating anxiety scale
Psychological age scale
The elderly depression scale
5. SDK is ready
SDK is ready for integration with other platform
You May Also Like