Using Electronic Stethoscope For Auscultation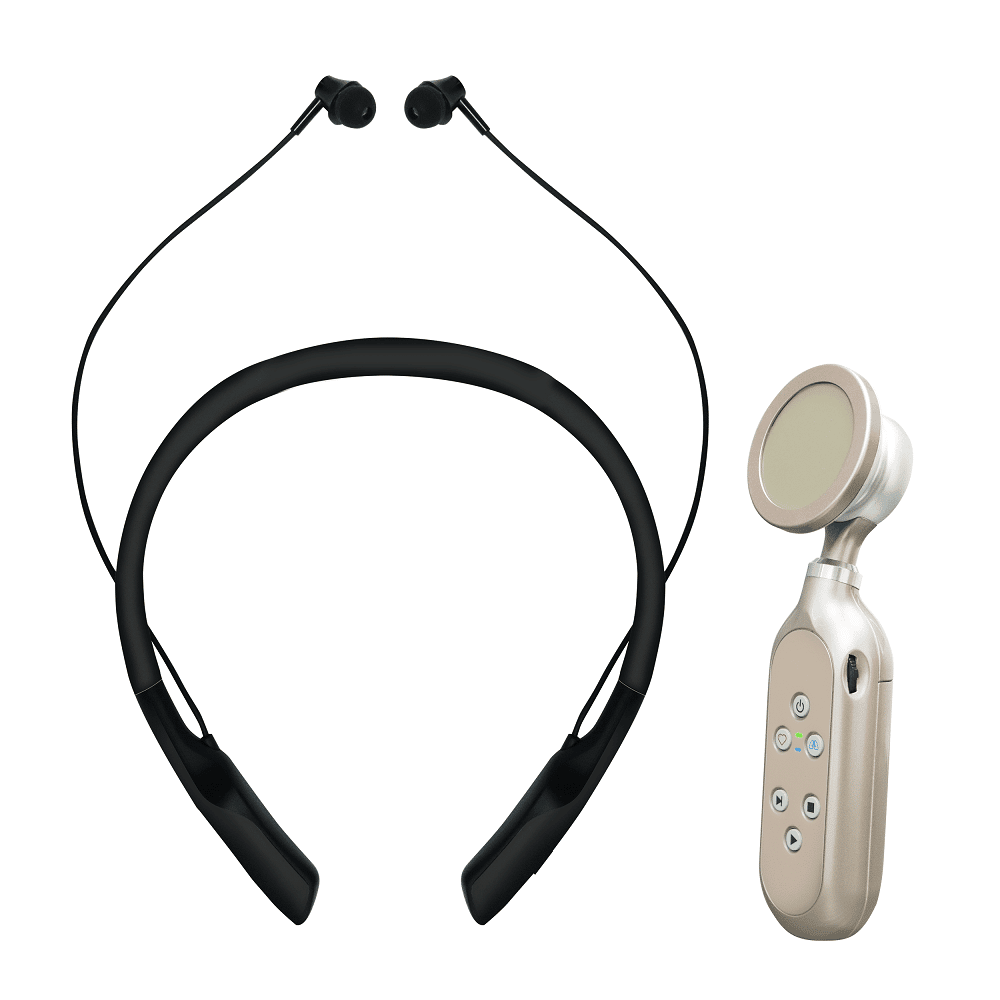 The digital stethoscope is bluetooth connection between the stethoscope and earphone, the software on the computer or tablet can show the remaining power of the stethoscope and earphone respectively, so you can easily judge if the device need power charge.
The doctor hold the stethoscope and wear the earphone on head, once the devices are turned on, doctor can hear the sound through the earphone by placing the stethoscope on the lung or heart positions.
The background noise sound could be dramatically removed, the breathe and heartbeat sound could be clearly heard via earphone, and can be replayed in the software.
This stethoscope can listen to the breathe sound on back, even a healthy people with very smooth breathe, the sound can still be recorded clearly.
The sound could be replayed and removed if you think it is not clear enough, and this sound file can be sent by email either.
Frequency response

20~1000Hz

Sampling frequency

11025Hz

Total Harmonic Distortion

< 1.5%

Noise reduction

Enable or Disable

,DSP technology

Sensor type

Capacitive sensor

Bell

Cardiac auscultation

Diaphragm

Lung auscultation

Working mode

Real time, record and play

Local storage

1 pcs of heart sound , 6 pcs of lung sound, 15 seconds for each file

Bluetooth version

4.1+EDR

Speed

>22KB/s

Connection

Mirco

USB, 3.5mm

earphone

Sound adjustment

10 grade levels

, 3dB for each grade

Power

DC 5V, 500mA

Battery

Lithium battery @

600mA

Accessories

Blue tooth earphone
This electronic stethoscope is commonly used in D105 and D100, It is efficient, convenient and accurate.
The stethoscope recording could realize the sound without obvious reduction, the effect is like traditional stethoscope, clear and without too much noise.
Sound of heart
Sound of lung
Note: The Sound Attenuation is the essential performance.
Note: Patient with cardiac pacemaker should be operated by the advise of the doctors.
There are two kinds of auscultation modes (heart sound mode, lung sound mode), simply press the button of heart(Orange light) or lung(Blue light) on the stethoscope.
5.Adjust Volume
The volume of the auscultation signal could be adjusted by the knob on the stethoscope.