Coin Operated Height Weight Scale Wholesale
CB is a kind of height weight scale, iDoctorcloud wholesale 4 kinds of height weight scales, each design has its advantages, of course, as a manufacturer, we also provide your customization.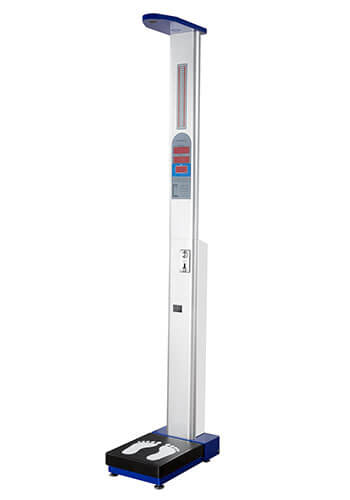 Ultrasonic height sensor for height measurement
Accurate weight sensor with deviation at ±100g
Coin acceptor for log in options
Automatic BMI calculation
LED display for clear information
Inbuilt printer with automatic result ticket print and cut
Voice announcement
Two working mode: Automatic measurement, Wireless remote control measurement
Features
Industrial design of the machine
MCU board with expandable functions
High efficiency measurement at 400 people/hour
Output port of RS232 allowing data transferring
OEM/ODM available(depends on the order)
Application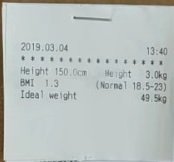 This height weight with BMI scale is coin operated, a note will be printed showing your measurements after the measurement. Here is measured data ticket:
The coin operated height weight scale is more accurate scale applied in hospital, clinic, heath center for body examinations, it utilizes ultrasound to detect body height and weighing sensor for body weight, no any manual operation is needed during the process, so it is quite efficient health check equipment for large amount of people during the body examination.
Perfectly applicated in hospitals, clinics, gymnasiums, healthcare centers, schools and universities.
You May Also Like