iDoctorCloud will accept OEM/ODM orders depending on customers background, normally we would like to cooperate with local distributors but not some customers who has one time demand with a few quantities, because we are a manufacturer who need to consider the market trend and satisify with most of market, another issue is local service.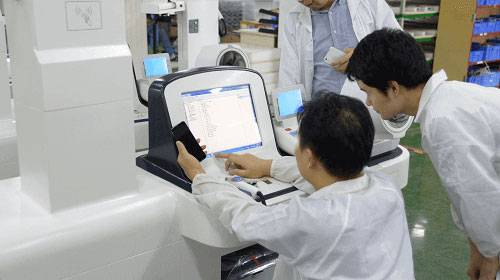 So if you are hospitals or health centers, please contact the distributor near you for technical support, our distributors know how to discuss with you and support you in highest satisfaction.
We have the professions, capability, and R&D resources to accept OEM/OEM order, iDoctorcloud is original source of the product, from appearance, structure, control PCB board, embedded program, application software, SDK, electronic components, and measurement devices, all are in our control and could have flexible customizations.
Once you contact us with plan details and required functions, we will calculate the total cost for design, prototyping, and estimated cost before we continue. iDoctorcloud will discuss with you until you are satisfied and all specific requirements are met, and the product performs exactly to customers' estimations, From design to final product, iDoctorcloud's OEM/ODM services cover the full project life cycle.
Final reference for you, we have been the nominated OEM/ODM supplier for JD(Biggest E-commerce company in China like Amazon in U.S) in China.