Please download the glucose test PDF file here:
Glucose Test Strip
For use with BeneCheck Multi-Monitoring Meter PD-G001-1/ PD-G001-2/ PD-G001-6 and BK6-10M/ BK6-12M/ BK6-20M/ BK6-40M/ BK6-50M series.
IMPORTANT: Please read this instruction and user's manual before using BeneCheck Glucose Test Strip (Model: BK6-G).
How To Use Glucose Test Strip
Intended Use
Measuring glucose level in capillary whole blood from fingertip, palm, or forearm.
The meter can be used by laypersons or healthcare professionals.
in vitro diagnostic use only.
Principle of the Test
Electrochemical biosensor technology.
Chemical Composition of Strip
Glucose oxidase: ≤1.5 Unit (Aspergillus Niger)
Other ingredients (buffer, mediator, surfactant, stabilizer, etc.): ≤0.2 mg
Storage and Handling
Storage the strips within 4-30˚C (39-86˚F), use within 3 months after first open.
Handle the strips with dry and clean hand.
Recap strip vial immediately after use.
Use the strip immediately after taking out from the vial.
Do not use expired strips. It may cause false result.
Do not expose the strips under sunlight, heat or humid environment.
Do not repack, change vial, refrigerate or freeze the strips.
Do not bend, cut or fold the strips.
Auto Strip Recognition
Coding Procedure
Step1. Insert the Code Strip
Step2. Code Number and Test Mode Display on Screen
Step3. Make Sure the Code on Screen/ Code Strip/ Strip Vial Label is the Same
Step4. Make Sure Test Mode on Top of Screen Display "GLUC"
How to Perform the Test
Step1. Take a Strip
Step2. Recap Strip Vial Immediately
Step3. Insert the Strip
Step4. Make sure the Code is Correct
Step5. Sampling by Lancing Device
Step6. Touch the Blood Sample with Strip
Step7. Result will Show after Count Down
Step8. Discard Used Strip and Lancet to Waste Container
Please refer to User's Manual for detail procedure.
IMPORTANT: Please double check the test mode before testing.
Test Results
Measuring Range: 20-600 mg/dL (1.1-33.3 mmol/L)
The Normal Glucose Level before Breakfast: 70-105 mg/dL (3.9-5.8 mmol/L)
1 or 2hr after Meal: <120-160 mg/dL (6.7-8.9 mmol/L) (The range is only a reference.)
If "Lo" is displayed on the meter, blood glucose level may be below 20 mg/dL (1.1 mmol/L).
If "Hi" is displayed on the meter, blood glucose level may be over 600 mg/dL (33.3 mmol/L).
If the test result is unusually low, high or inconsistent with how you feel, please check the follows and repeat the test again with a new strip and make sure you have followed the instructions carefully.
Strips are not expired.
Meter has been coded properly, and the code number is consistent with the strip.
Meter and strips is working properly.
Blood sample has filled up the strip inlet sufficiently.
If you still have doubt with the test result, please consult healthcare professional or contact authorized distributor.
IMPORTANT:
· Please consult healthcare professional before making medical decision based on the tested results.Strips from other brand are not compatible to BeneCheck's meter.
· POTENTIAL BIOHAZARD. The used test materials could be sources of infection, please beware especially when the system is used by multiple users.
Control Solution Test
Control solution is used to check the performance of the system. If the control solution test result falls within the range listed on the strip vial label, the system is working properly. Control solution is not included in the system. Please contact an authorized distributor for purchasing. A control test should be performed:
When the system does not work properly.
When the test result is unusual or inconsistent.
Out of range control solution test result may be caused by:
Performing the test inaccurately.
Contaminated or expired control solution.
System deterioration or malfunction.
The codes between meter and strip are inconsistent.
IMPORTANT: Each strip vial might have different control range. Please check every time when you perform a control solution test. Do not use the system if the control solution tests keep result wrongly. Please contact authorized distributor for assistance.
Limitations
For getting an accurate test result, please read the following limitation carefully.
Single use only. Do not reuse the strips.
Do not perform the test under strong electronic field with signal interference.
Do not perform the test on newborns.
The test strip can be used at altitude up to 10,000 feet (3048 meters).
Medical therapy for intravenous injection, such as immunoglobulin preparations and peritoneal dialysis solutions, containing sugar compounds may cause higher test results.
The strips only react with D-glucose. The strips do not react with other sugars that may be present in blood.
Hematocrit (Hct) should be between 25-60%.
Use only fresh capillary whole blood from fingertip, palm, or forearm.
Do not use serum, plasma or venous whole blood.
Additional Information for Healthcare Professionals
Interferences: Acetaminophen, Ascorbic acid, Bilirubin, Cholesterol, Creatinine, Dopamine, EDTA, Gentisic acid, Heparin, Ibuprofen, Maltose, Icodextrin, Levo-Dopa, Methyl-Dopa, Pralidoxime Iodide, Urea, Salicylic Acid, Sucrose, Tetracycline, Tolazamide, Tolbutamide, Hemoglobin, Triglyceride, Uric acid, Xylitol, Xylose, Lactose, Galactose (at physiological orther apeutical levels) do not significantly affect the test results. However, abnormally high concentra-tions in blood may cause inaccurately test results.
Glutathione level above 13.25 mg/dL (0.424 mmol/L) may give significant interference.
Patients undergoing oxygen therapy may yield false results.
In situation of decreased peripheral blood flow may case false results. Ex: severe dehydration; in shock, or in a hyperosmolar state (with or without ketosis), hypotension.
Lipemic sample: Cholesterol levels up to 326 mg/dL (8.43 mmol/L), and triglycerides up to 750 mg/dL (8.47 mmol/L) do not affect the results.
Grossly lipemic patient samples have not been tested and are not recommended for testing with glucose test strips.
The test strips are not recommended for critically ill patients.
Accuracy
The accuracy of the glucose test was performed with capillary finger blood and compared with reference instrument calibrators, which were referenced to the NIST SRM 917 Standard. The product meets the ISO 15197 requirements.
At glucose concentration <100 mg/dL (<5.55 mmol/L)
| | | |
| --- | --- | --- |
| Within ± 5 mg/dL | Within ± 10mg/dL | Within ± 15mg/dL |
| Within ± 5 mg/dL | Within ± 10mg/dL | Within ± 15mg/dL |
| 57/186 (30.6%) | 127/186 (68.3%) | 179/186 (96.2%) |
At glucose concentration ≧100 mg/dL (≧5.55 mmol/L)
| | | |
| --- | --- | --- |
| Within ± 5% | Within ± 10% | Within ± 15% |
| 247/414 (59.7%) | 349/414 (84.3%) | 403/414 (97.3%) |
System accuracy results for glucose concentrations between 36.1 mg/dL (2.00 mmol/L) and 536 mg/dL (29.74 mmol/L)
Within ±15 mg/dL (0.83 mmol/L) or ±15%
582/600 (97.0%)
Precision
Repeatability:
| | | | | | |
| --- | --- | --- | --- | --- | --- |
| Mean (mg/dL) | 35.8 | 67.2 | 140.7 | 237.5 | 353.8 |
| Mean (mmol/L) | 1.99 | 3.73 | 7.81 | 13.18 | 19.63 |
| SD (mg/dL) | 2.7 | 3.1 | 5.2 | 8.8 | 17.9 |
| SD (mmol/L) | 0.15 | 0.17 | 0.29 | 0.49 | 0.99 |
| CV (%) | – | – | 3.7 | 3.7 | 5.0 |
Intermediate precision:
| | | | |
| --- | --- | --- | --- |
| Mean (mg/dL) | 42.6 | 114.5 | 297.0 |
| Mean (mmol/L) | 2.36 | 6.35 | 16.48 |
| SD (mg/dL) | 4.2 | 6.3 | 17.6 |
| SD (mmol/L) | 0.23 | 0.35 | 0.98 |
| CV (%) | – | 5.5 | 5.9 |
User performance evaluation
The study has evaluated glucose values from fingertip capillary blood samples obtained by 100 lay persons showed the following results. 96.2% within ±0.83 mmol/L (±15 mg/dL) of the medical laboratory values at glucose concentrations below 5.55 mmol/L (100 mg/dL), and 95.9% within 15 % of the medical laboratory values at glucose concentrations at or above 5.55 mmol/L (100 mg/dL).
Symbole
Please refer to User's Manual for more information.
Related products: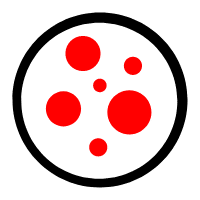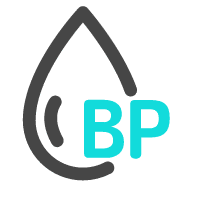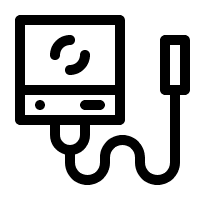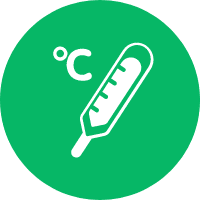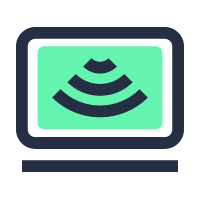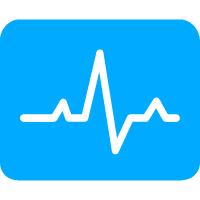 Related article: