Quick reading guide:
Due to global pandemic of Covid-19, more and more areas are influenced by this century infectious disease. Infrared thermometers have always been useful for every family, but they are more important than ever.
As corona-virus continues to spread around the world, hand-held forehead thermometers are a must-have tool for monitoring fever symptoms of yourself and your family members. With fever as one of the result of a COVID-19 infection, buying one of the best thermometers handy is essential.
Infrared thermometers accepts the heat waves your body emits, generally through the forehead or ear. These devices display results almost immediately and has no influence for kids, though they're normally not suggested for newborn babies.
But as demand has improved, the options of thermometers you can choose from has much increased. In addition to traditional oral thermometers, for instance, you can also opt for ear thermometers or those that will measure your temperature by running the device over the temporal artery on your forehead. You can even opt for a no-touch forehead thermometer.
Fever thermometers have been out of stock almost everywhere for months as a result of the corona-virus pandemic. That has forced many people to pay more than usual for "good enough" Know this, though: Most thermometers will read your temperature accurately. The best ones are also fast and easy to read—so you can quickly figure out what to do if you or your child may be sick.
To adapt to different situation, we come up with the 5 best thermometer guides.
Handheld forehead thermometer, which is small, super light, convenient hand held gun shape digital body temperature sensor, it just needs simply pressing the button and then it will show the result immediately.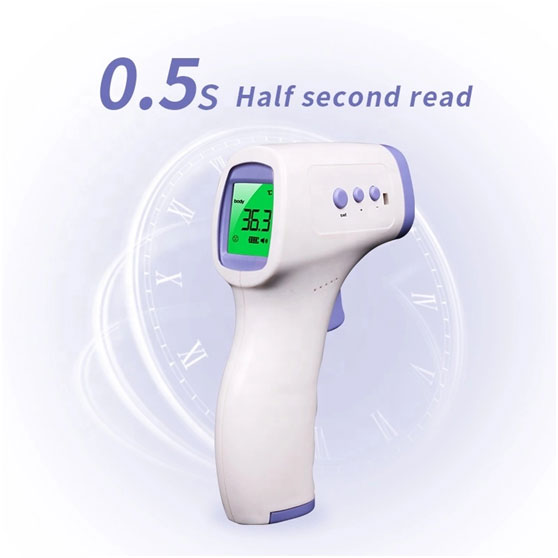 Face recognition infrared temperature measurement, which is for safety screening of access control, security automatic control, it can be located at the entrance of a building, residence community, school, bank branch, government bureau etc, and it can recognize the people's face and his body temperature by infrared thermopile array temperature transducer, it can detect a people's temperature at 80-150cm without any additional actions, it can also record the access data and transfer to backend management platform.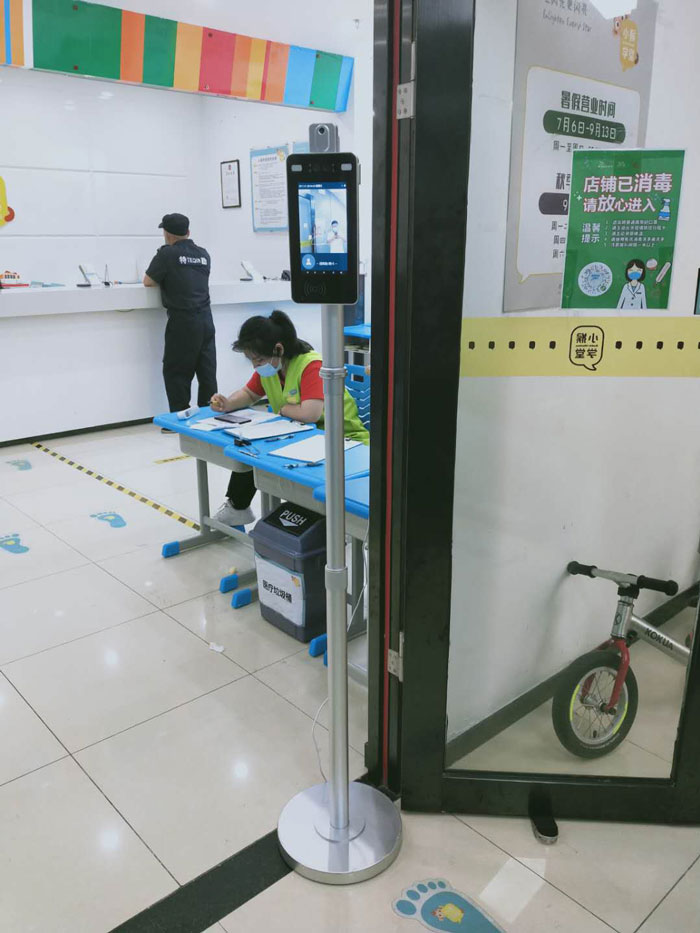 Thermal imaging camera, it can scan 5 to 10 people at one time and shows their thermal images on the screen with their temperatures, and it can alarm and capture the image when a people is detected to have high body temperature, it is suitable for entrance with large people flow, such as residence communities, transport stations, airports, dock, rail way stations.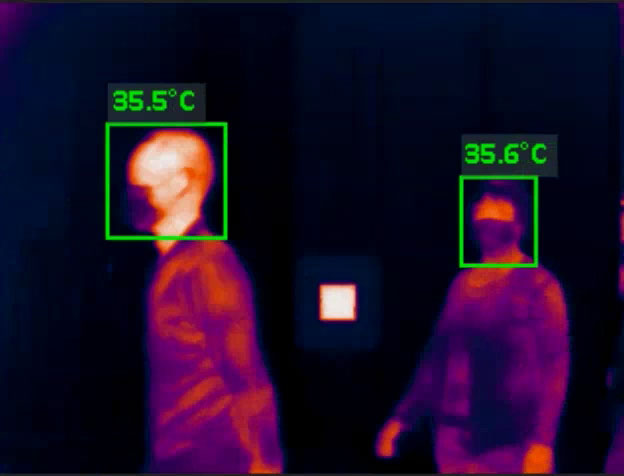 Temperature screening gate, this is for some public places which needs a security gate, such as metal detector gate, this gate can be integrated with body temperature sensor which can detect people at 50-80cm, it can also detect if the people is carrying a dangerous metal weapon, such as knife or fork or other small metal objects.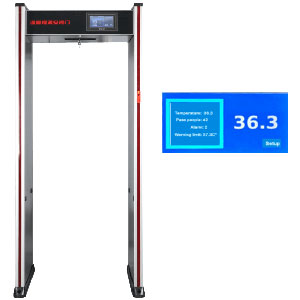 Wall mount thermometer, this isforsmall environment which needs basic body temperature screening and only need to know if the people is normal temperature or abnormal temperature with an alarm "beep" sound as a warning, this is a cheap and also a feasible solution. It only needs the people approaching his forehead or wrist to the sensor hole of the thermometer and the temperature result will be displayed on the LED screen, it can switch between Celsius and Fahrenheit.