Fast Health Checkup Station Wholesale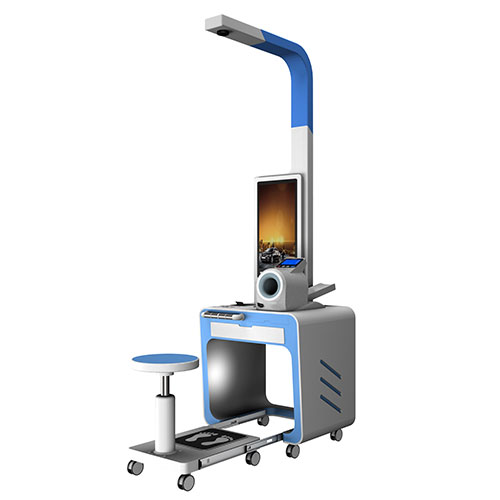 K100 is an integrated kiosk for FAST health check, it can measure height, weight, BMI, body temperature, blood pressure, blood oxygen.
This health check station is suitable for state hospitals, county hospitals, clinics, health centers, nursing homes, pharmacies etc.
Want to know price and delivery? Contact us!
How To Measure?
It has two modes for measurement:
Fast measurement procedure: Simultaneous body temperature, blood oxygen, blood pressure measurement within 3 minutes, then take measurements of height and weight, total measurements will be finished within 5 minutes.
Normal measurement procedure:Temperature, blood oxygen, blood pressure, height, weight measurements are taken by sequence.
Features Of Fast Health Checkup Station
Log in: ID card, QR code, social insurance card
Fast and normal speed measurement
All-in-one service in one kiosk
Rotate display for different angle view
1 minute to finish all the measurements
Software development kits are provided
App for personal health condition trace
FAQ
You May Also Like