Facial Recognition Temperature screening kiosk

A new generation of high-performance binocular face recognition temperature screening scanner based on the RV1109 solution from Rockchips®. The core is a high-performance chip with outstanding comprehensive performance. The face recognition speed can reach 300ms, and the temperature screening speed can reach 500ms, it adopt Heimann 32*32 L5.0 so the temperature result is more accurate.
SDK is ready, please click here
Product information
Hardware features
7 or 8 inches LCD screen
RV1109 Chip, dual core 1.5GHz CPU,1.2TFLOPS computing power,Powerful hardware platform
Wide dynamic low illumination CMOS, image resolution 800*1280
Heimann 32*32 L5.0 thermalpile probe
Binocular wide dynamic camera which supports live body detection and prevents photos, videos fraud
Face recognition is 0.3 seconds, and the accuracy is as high as 99.7%
Temperature measurement distance 0.3-1 Meter
Temperature measurement accuracy rate is as high as ±0.3℃
Support access control, Wiegand output
Support offline face recognition in a stand-alone mode
Support the expansion of the face whitelist library(default is 20,000 faces)
SDK is ready for LAN & Internet control
The face recognition algorithm is from Megvii
RFID card(Optional)
QR coder reader(Optional)
CE certificate
Best Temperature Screening Kiosk!
Structure Of Face Recognition Temperature Screening Kiosk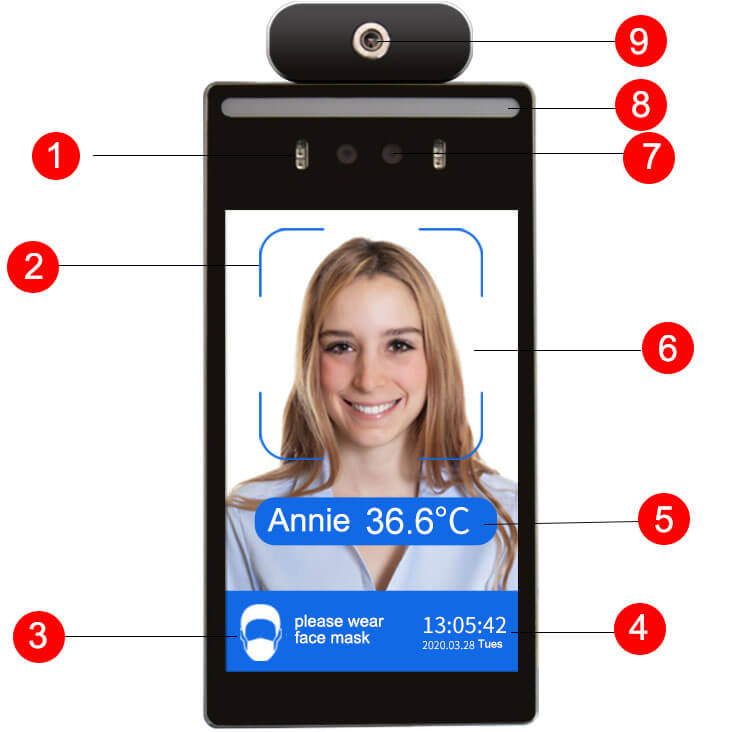 Details Of Facial Recognition Temperature Sensor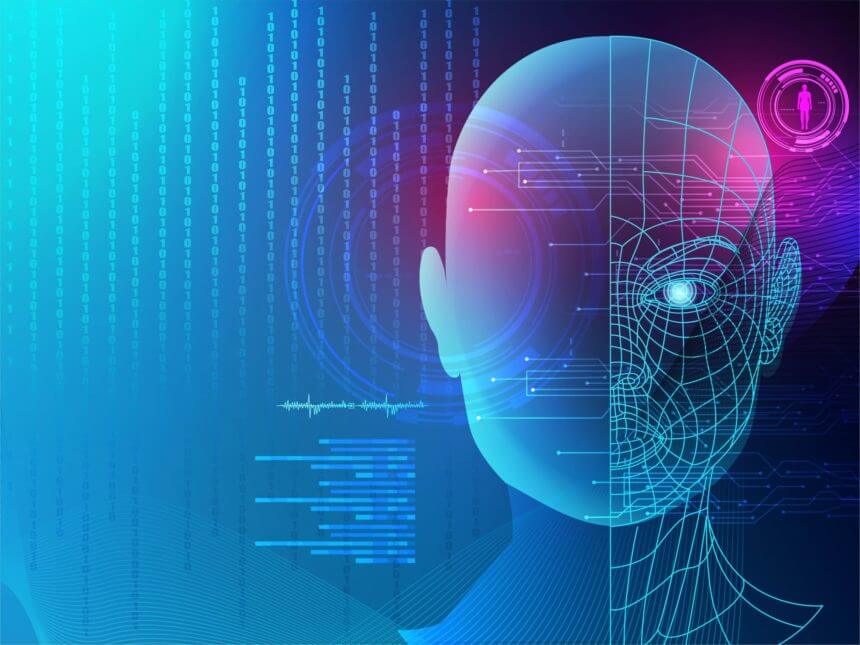 Face recognition algorithm
Originated from Magvii, one of the three largest face recognition algorithm companies in China, the accurate rate reaches 99.97%, which is based on huge population face image analysis in past years, suitable for yellow, white people.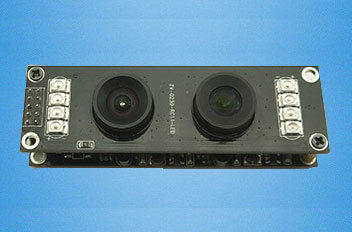 Binocular camera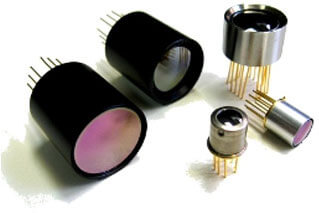 Thermopile array sensor
Heimann® which is made in Germany
The most expensive sensor in this industry
Most suitable for Remote Temperature Measurement and Thermal imaging capture, which is fast and accurate
Built-in EEPROM stores all calibration parameters and a 16-bit
ADC. The speed can be internally programmed by the sensor clock
and ADC-resolution between 15 Hz (highest resolution)
and 27 Hz (lower resolution).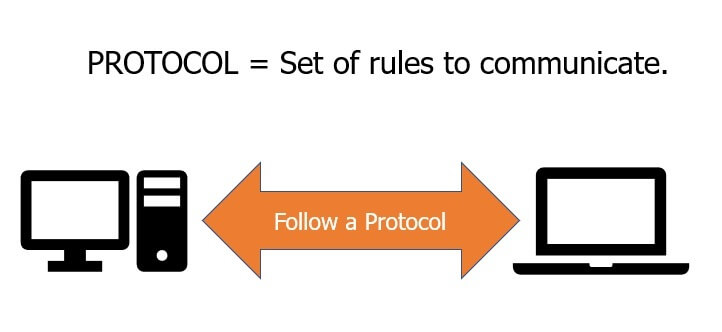 Protocol/SDK/API for integration


Accessories
NFC card reader integration;
QR code reader integration.
Please note: tell us the sequence of control of QR code, temperature measurement, face recognition, open gate, because different sequence needs different logic and we need to modify the firmware accordingly.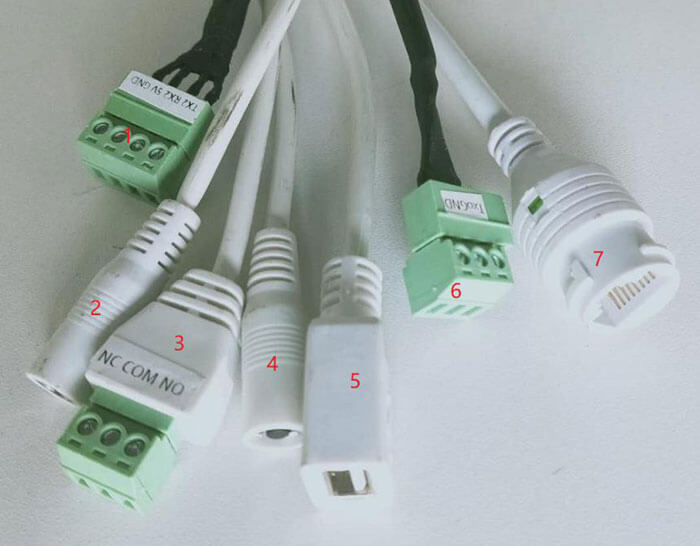 Cable connection
TTL Serial port
Power(from power adaptor)
Relay output(NC/NO/COM)
Firmware update button
USB port(for Programming)
Debug tool(for the developer only)
RJ45, ethernet port
Advantages Of Facial Recognition Temperature Sensor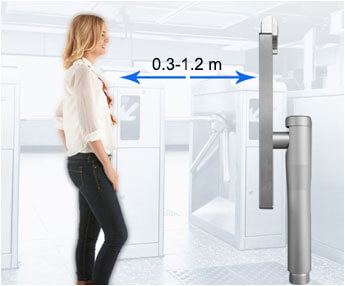 API is provided for third party integration
Embedded software is available for configuration and operation and No need PC
Temperature detection distance: 0.3-1.2 Metres
Temperature accuracy: ±0.3℃
High speed of recognition: 0.5 second
Keeps reminding wearing a mask until the people wear his mask then open the gate
WIFI communication
Celcius and Fahrenheit switcheable
Applications Of Temperature Screening Kiosk
They are widely applied in office buildings, residence communities, schools and campuses and public transportations.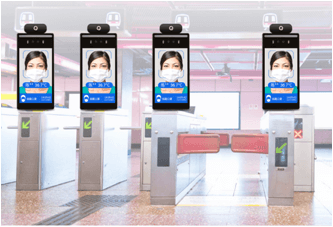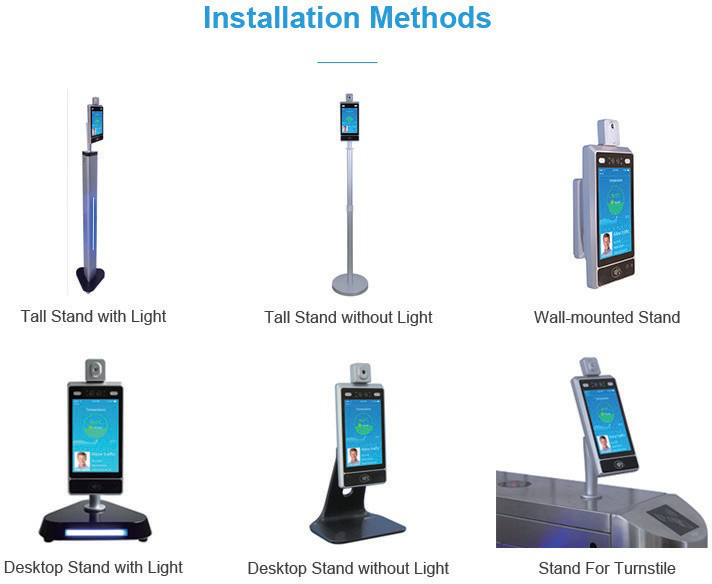 Specifications
Location
Indoor
CPU
Linux, MX3520, ARM Cortex A7 1GHz
NPU(face recogntion algorithm)
Inbuilt Convolutional Neural Networks accelerator NPU, 1.2T Hash rate
RAM
DDR3 512MB
Internal storage
EMMC 8GB
Face capacity
50,000 faces
Facial recognition speed
0.5-1 second
Voice announcement
English or French
Fever warning
Support
RGB camera
1/2.7″ Industrial wide dynamic sensor
Purpose: Face recogntion
Inbuilt chip: AR0230
Resolution: 1920*1080
1080P Real Video output
Dot dimension: 2.9um*2.9um
SN ratio: 45dB
Dynamic range: 115dB
Lens structure: 650nm±10nm
Iris: 2.0
Focus length: 4.35mm
FOV angle: D=65°H=59°V=38°
Deformation: <1%
Lens combination: 4P+1IR
100dB wide dynamic range, suitable for complex light condition
30 frames/second
IR camera
1/5″ industrial low illuminance sensor
Purpose: Live detection
Inbuilt chip: GC2145
SOC image processor ISP
1080P Real Video output
0.01Lux low illuminance with 850nm infrared LED, suitable for various of complex light condition
Resolution: 1616*1232
Dot dimension: 1.75um*1.75um
SN ratio: 45dB
Dynamic range: TBD
Lens structure: 850nm narrow bandth ±10nm
Iris: 2.8
Focus length: 2.8mm
FOV angle: D=75°H=66°V=43°
Deformation: <1.5%
Lens combination: 4P+1IR
30 frames/second
Infrared thermal imaging module
Sensor Type: Thermopile far-infrared sensor
Heimann temperature sensor(Default)
Melexis temperature sensor(Optional)
Purpose: Temperature detection
Detection distance: 30-100cm
Temperature difference: ≤ ±0.2℃
Resolution: 32(H)x 32(V)
Pixel Size: 90um
Maximum Frame Rate: 7~9Hz
Display
8 inches, Resolution: 800*1280
Image spin
0 , 90 , 180, 270 degree spin
Real time clock
Inbuilt clock IC, setup ON/OFF time
Network
RJ45 port, 100M ethernet
WIFI,support Wi-Fi 802.11b/g/n protocol
Hotspot
I/O port
USB OTG
1 TTL, 1 RS232
1 Relay output
Audio
Inbuilt speaker at 2W 8Ω
Light compensation
Support white light, red LED compensation
Automatic or ON/OFF light compensation
Functions
Live detection
With or without mask
Guest access control
Face similarity: 0-1
Temperature compensation: 0-1000
Language: English, French(expandable)
Fever detection: 28-37.3℃(programmable)
Image import: USB or PC import
SDK
Provided
Case material
Aluminum CNC process, IP65
Power
DC12V(±10%)
Working temperature
-10℃~60℃
Storage temperature
-20℃~60℃
Consumption
12W(Max)
Mounting type
Mounting or hanging, or by floor stand
Dimension
42*18*13cm
Weight
1.7 kg
How To Install Face Recognition Sensor Device?
There are various of environments which need different installations, such as wall, turnstiles gate, desktop, or floor, the main body material is aluminum alloy and produced by CNC machinery.
Floor stand with slim and adjustable pole, it is slim and can be shorter when it insert the upside pole into the downsid pole, so it is small dimension for shipment, especially suitable for DHL or air flight.
Floor stand with standard pole and fixed height, it looks nice because it adds a front LED for decoration, the Height could be: 60, 80, 110, 130cm, for height at 130cm stand, it can hang an automatic soap dispenser as additional hand hygiene measure at the entrance
Wall mount bracket is a square separate plate which could be fixed on the wall first, the plate have a few hooks, the rear side of device has holes at the same position so the device can hang on the plate and being fixed
Security turnstiles gate bracket needs to drill a hole on the top cover of the turnstiles gate, while the device is mounted with a short pole, the diameter of the hole is suggested to be 33mm, insert this pole into the hole and fix it by a screw from inside of the top cover.
Desktop stand is mainly for the temperature sensor on the reception desk, it includes a base foot, shape is round, square, or triangle.
Certificates Of Facial Recognition Temperature Sensor
Why Temperature Measurement With Face Recognition?
The government suggest people to keep at least 1 meter distance from others during global corona virus pandemic, this temperature measurement device can work with security access control system perfectly, furthermore it can detect people's temperature without body contacting, so it matches the current situation demand and becomes very hot.
We provide API(or SDK) and integration technical support, the facial recognition terminal can collect data at the site, you could integrate the data to your existing access control system or time attendance system, security barrier control system, which means we could provide APIs for your integration.
This device has its Net mask address and IP address so it can be networked in a LAN and all the data can be easily transferred via RJ45 LAN network cable or wireless WIFI network, the image is transferred by Base64 and in HTTP and Json format. The data will keep uploading until the server received even the network is disconnected.
If You Don't Have Developer…
If you don't have this developer, which means you will use this facial temperature sensor tablet as a standalone unit.
This face temperature screening device operation is simple: the people has no any additional actions, he just enter the lane and face to forward direction(installed beside the lane or on the barrier gate closely) within 1 meter(which is a nature distance) and device can recognize his face and scan his forehead temperature simultaneously, his body temperature can be displayed on the screen and alarm if your temperature is at over 37.3 centigrade.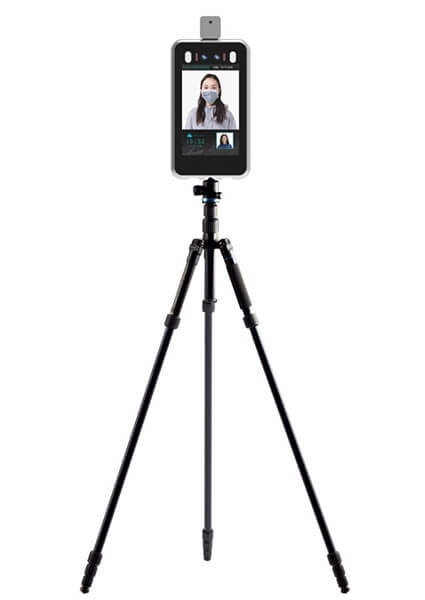 It allows you to register faces on the devicedirectly by capturing a face image and input the name manually. The device can work alone and alarm when it detect a person with high body temperature. The capacity for face is 20,000 sets and can be expanded by customization upgrade.
The face scanner camera can detect if someone is wearing a mask or not, and alert him to wear a mask to access the entry otherwise the entry will keep closed until he wear a mask.
Please keep in mind that it doesn't replace a professional medical grade thermometer equipment. It is a reference equipment for temperature screening, and further medical examination is needed if the device detect a higher temperature people, when a temperature is found that's above programmed threshold, an alarm is triggered: software prompt with voice reminder.
Related Report
1.Test Report
2.Frequency Bias Test
3.IO Status Test
Human body temperature measurement system is strongly needed after pandemic outbreaks globally, this technology utilizes industrial-grade binocular wide dynamic camera module and facial recognition thermometer which includes thermal imaging technology for noncontact body temperature screening, this face recognition terminal can support and work with hand sanitizer dispenser, ID card reader, card reader fingerprint, temperature kiosks, to form an efficient recognition access control, alternatively it can also work as a wrist temperature measurement system, thanks to its digital full view 8inch IPS LCD display screen, it can be installed in office, buildings, schools, hotels, scenic spots, transportation hubs, public service places, it's quad or octa-core processor advanced algorithm allows automatic temperature and face comparison for fever screening, its accuracy rate allows multiple people scan and access in a short time.
It detects abnormal temperature by dual photo flood recognition temperature measurement, this device supports various peripheral, various peripheral expansions, detection face recognition provides mask detection, AI face recognition temperature scanning can detect if you are wearing a mask or not, furthermore, it can automatically wake up when people approach the checkpoint at about 2.5 meters by thermal imaging system, the temperature detection range could be 30 to 120cm, it can be wall mount, security turnstiles mount, or floor mount, its multiple API docking brings convenience for software integration.
FAQ
Please view more FAQs at this blog.
You May Also Like