KN95 Face Mask Wholesale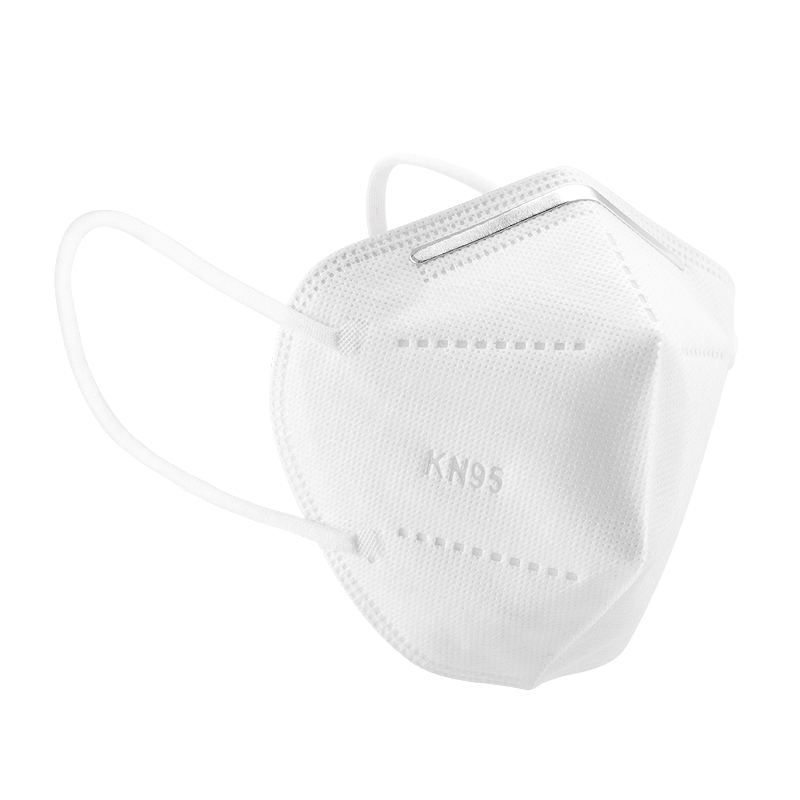 Type: tie or ear hanging
Grade: FFP2 FFP3
Made in China
Want to know price and delivery? Contact us!
N95 Surgical Face Mask is so popular as Covid-19 medical products, to fight against Covid-19 virus global pandemic ,iDoctorcloud provides more Covid-19 related products.
Specification Of Surgical Face Mask
Structure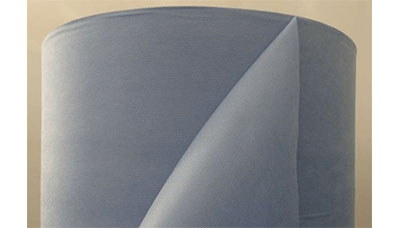 Mask,
Nose clip,
Mask tie(Mask tie: elastic or non-elastic tie.)
Adult 17.5cm*9.5cm, Children 14.5cm*9cm
Three layers:
the inner and outer layer: Polypropylene nonwoven fabric
the middle layer: Polypropylene meltblown fabric
Packaging
Package: 50pcs/Box
Carton: 60 boxes/Carton
Carton dimension: 64.5*45*57cm
Weight: 3.2g/pcs, 28.5kg/Carton
Standards
Comply with CE and YY/T0969 standards
Melt-blown Nonwoven Fabric : 95-99 Medical class
HS Code: 6307900000
Surgical Face Mask VS. Respirator
Surgical Face Mask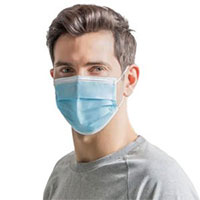 A surgical mask is a disposable medical device that can be bought in pharmacy and that protects against infectious agents transmitted by "droplets." These droplets can be droplets of saliva or secretions from the upper respiratory tract when the wearer exhales.
If worn by the caregiver, the surgical mask protects the patient and his or her environment (air, surfaces, equipment, surgical site). If worn by a contagious patient, it prevents the patient from contaminating his or her surroundings and environment. These masks should not be worn for more than 3 to 8 hours.
A surgical mask can also protect the wearer from the risk of splashes of biological fluids. In this case, the surgical mask must have a waterproof layer. It can also be equipped with a visor to protect the eyes.
Respirator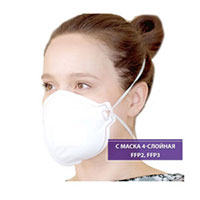 A respirator is personal protective equipment that prevents the wearer from inhaling aerosols (dust, smoke, mist) as well as vapors or gases (disinfectants, anesthetic gases) that are health hazards. Unavailable in pharmacy, it protects the wearer from airborne infectious agents i.e. against contamination by a virus such as coronavirus, SARS, H1N1, etc.
Respirators are divided into two categories: insulating and filtering. Filtering respirators consist of a facepiece and a filtering device. Sometimes the filter element is integrated into the facepiece. Depending on the type of filter, the mask will either be effective only against particles, only against certain gases and vapors, or against particles, gases and vapors.
Filtering respirators can sometimes also be equipped with an exhalation valve to improve user comfort. The valve prevents condensation inside the mask, misting on the glasses and helps the user breathe in and out easily.
It should be noted that respirators also protect those who wear them from inhaling "droplets" of infectious agents. Respirators can be disposable or reusable. In the second case, it is possible to replace the filter when it is full.
How To Use N95 Face Mask?
Follow the steps below:
Step1. Clean your hands, either by washing with soap and water or by using an 75% alcohol contained hand sanitizer.
Step2. Before putting the mask on, inspect it for any tears or holes.
Step3. Locate the metal strip within the mask which is on the top of the mask
Step4. Orient the mask in order that the coloured side faces outward, or faraway from you.
Step5. Place the metal strip of the mask on the bridge of your nose, pressing the metal strip to close your nose and chin.
Step6. Carefully loop the elastic bands behind your ears or tie the long, straight ties behind your head.
Step7. Pull the bottom edge of the mask down, ensuring that it covers your nose, mouth, and chin.
Step8. Try to avoid touching the mask while you're wearing it. If you want to touch or adjust your mask, make certain to wash your hands immediately afterward.
Step9. To take off the mask, unloop the bands from behind your ears or undo the ties from behind your head. Avoid touching the front of the mask, which can be contaminated.
Step10. Promptly eliminate the mask during a closed garbage bin, thoroughly cleaning your hands afterward.
Step11. You can search for surgical masks at various pharmacies, drugstores or grocery stores. you'll even be ready to get them organized online.
What Are The Standards For Face Mask ?
In Europe
In Europe, they must meet the European standard EN 149: 2001, which has three classes of disposable particulate respirators (FFP1, FFP2 and FFP3).
In the United States
In the United States, respirators must meet NIOSH standards (National Institute for Occupational Safety and Health). Within this standard, there are several classes of respirators depending on the degree of oil resistance:
Class N: no oil resistance. A distinction is made between N95, N99 and N100. The number after the letter indicates the percentage of filtration of suspended particles.
Class R: mask resistant to oil for up to eight hours. Here again, a distinction is made between R95, R99 and R100.
Class P: a completely oil-resistant mask. There are also P95, P99 and P100.
In China
In China, the manufacturer must obtain a production and operation license in accordance with the law, and the production specifications of all face masks must meet the national standards GB2626-2006 . This standard specifies the production and technical specifications of respiratory protective equipment, and has strict requirements on the material, structure, appearance, performance, filtration efficiency (particle resistance), respiratory resistance, detection methods, product identification, packaging, etc. of face masks.
The material of the face mask must be non-irritating and non-allergenic to the skin, and the filter material is not harmful to the human body; the structure of the face mask must be convenient to use; the filtering efficiency (dust resistance) of the face mask, and the particle diameter is less than 5 microns. The filtering rate must be greater than 95%. The value of 95% is not the average value, but the minimum value, so the average value of actual products is mostly set above 99%.
Comparision Of N95 Face Mask In Different Areas
Certification Area Standard
N95-US (NIOSH-42C FR84)
FFP2-Europe (EN 149-2001)
KN95-China (GB2626-20 06)
P2-AS/NZ (AS/NZ 1716:2012)
Korea 1st Class (KMOEL – 2017-64)
DS -Japan (JMHLWNotification 214, 2018)
Filter performance
– (must be
≥ X% efficient)
≥ 95%
≥ 94%
≥ 95%
≥ 94%
≥ 94%
≥ 95%
Test agent
NaCl
NaCl and paraffin oil
NaCl
NaCl
NaCl and paraffin oil
NaCl
Flow rate
85 L/min
95 L/min
85 L/min
95 L/min
95 L/min
85 L/min
Total inward
leakage (TIL)*
– tested on
human
subjects each
performing
exercises
 -
≤8% leakage (arithmetic
mean)
≤8% leakage (arithmetic
mean)
≤8% leakage (individual and arithmetic mean)
≤8% leakage (arithmetic
mean)
Inward Leakage measured and included in User Instructions
Inhalation
resistance –
max pressure
drop
≤ 343 Pa
≤70 Pa (at 30L/min)
≤ 240 Pa (at95L/min)
≤ 500 Pa
(clogging)
≤ 350 Pa
≤70 Pa (at 30L/min)
≤ 240 Pa (at 95L/min)
≤70 Pa (at 30L/min)
≤ 240 Pa (at 95L/min)
≤70 Pa(w/valve)
≤ 50 Pa (no valve)
Flow rate
85 L/min
Varied–see above
85 L/min
Varied–see above
Varied-see above
40L/min
Exhalation
resistance –
max pressure
drop
≤245 Pa
≤300 Pa
≤250 Pa
≤120 Pa
≤300 Pa
≤70 Pa(w/valve)
≤ 50 Pa (no valve)
Flow rate
85 L/min
160 L/min
85 L/min
85 L/min
160 L/min
40 L/min
Exhalation
valve leakage
requirement
Leak rate≤30mL/min
N/A
Depressurization to 0 Pa ≥ 20 sec
Leak rate≤30mL/min
300L /min for 30 sec
Depressurization to 0 Pa ≥ 15 sec
Force applied
.-245 Pa
N/A
.-249 Pa
.-250Pa
N/A
.-1,470Pa
CO2 clearance
requirement
N/A
≤ 1%
≤ 1%
≤ 1%
≤ 1%
≤ 1%
How To Wear A Face Mask To Prevent Covid-19?
A contagious patient should wear a surgical mask once the contagion test is positive.
In Europe, for caregivers, it's necessary to wear a respirator of a minimum of class FFP2 or FFP3 for max filtration of particles and aerosols when caring for a patient who is infected or suspected of being so.


In the us , the N95 respirator filters 95% of airborne particles, and may even filter bacteria and viruses, consistent with the Centers for Disease Control and Prevention. So for caregivers, it's necessary to wear a respirator of sophistication N, R or P.
You could also wear KN95 respirator made in China filter 95% of airborne particles which equals to FFP2 and N95 face mask, this face mask is called KN95 mask, complying with China standard of GB2626-2006.
You May Also Like